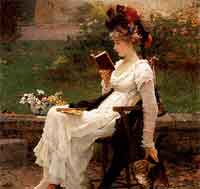 Benefits of Fellowship
Fellowship is the friendly association, particularly amongst people with similar interests. In Christianity, believers are supposed to engage in fellowship together with both God and also other believers on the base of shared beliefs and goals. There are many advantages of fellowship and believers should be willing to get the most out of their fellowships. Below are fellowship benefits.
1. Offers assistance
Most undertakings in life are more efficiently performed using two hands than with only one hand. In nearly all things that we do or undertake, we must request for help from our friends and family. In a fellowship, members not only receive the spiritual and physical help they need, but they are also given encouragement and support.
2. Prevents backsliding
In the spiritual journey, it is better to have people standing by your side all the times. When you are tempted, you can get from a good companion the strength you require for overcoming temptation. You can also get the reproach of a good companion when you stumble to avoid further backsliding. In addition, when two or more individuals come together to pray, the prayers are believed to have a stronger power.
3. Safety benefits
Another big advantage of fellowship is physical safety. The world is growing increasingly wicked and thus there is protection in numbers. In fact, two people can walk safely where one individual alone might be prone to attack. Similarly, it is not possible to break the bond of many people together.
4. Additional benefits
Other additional benefits that Christian fellowship has include fostering things like hope, trust, selflessness, faith, lifelong friendships, unconditional love and patience. All these things are visible to believers who have good personal relationships with their fellow believers and God.
As mentioned above, fellowship is highly useful. It is a necessary tool for Christians that helps them spread the true gospel across the world and also lead righteous lives.