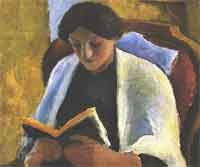 Benefits Of Entrepreneurship
Any individual, who possesses a business, firm, or venture, is known as an entrepreneur. He or she is accountable for its development, the inherent risks and returns associated with it. Entrepreneurship is defined as the practice of beginning a new trade or reviving an existing business, for capitalizing on fresh opportunities. Normally, entrepreneurship is a difficult proposition as many new businesses fail to survive in their initial periods and never take off. The entrepreneurial activities for a particular kind of business depends upon various factors and is quite specific on the kind of business or firm being run. Whatever may be the course of action, entrepreneurship has a lot of benefits both for the entrepreneurs and the society in which these businesses are carried out. Some of these benefits include:
1. Opportunity to get control.
Owning a firm or a business endows the entrepreneurs with the independence and opportunity to control their own business. They can aim to achieve targets that are important to them. Entrepreneurship provides entrepreneurs a chance to take decisions according to their own wishes.
2. Offers a chance to make a difference
Some people begin and put a lot of effort just to make a difference in society. This has given rise to the concept of social entrepreneurship, which is a recent phenomenon. Such people search for opportunities to serve a cause that is significant to them and try to find pioneering solutions to some of the most pressing and challenging problems of society.
3. To reap high Profits
Reaping high profits by being an entrepreneur is one of the most important factors that motivate people to become one and take up all the challenges associated with it. The profits their companies and businesses make play a vital role in any decision made by entrepreneurs. Owning a business or a firm is the best way towards accumulation of wealth.
4. Helps people work to their full potential
Many entrepreneurs find their work to be extremely enjoyable. They consider their business as an instrument of self-actualization and self-expression. Owning a firm or a business acts as a test for the creativity skills, abilities, and determination of an entrepreneur and is taken up as a challenge towards success.
5. Offers a chance to pursue their interests.
Most entrepreneurs don't believe their work to be actual work. Most of them establish businesses closely associated with their interests. As such, there is no particular age for retirement of entrepreneurs.
With all these benefits people now consider the alternative of running their own small businesses rather than doing jobs for others.
Here are few good books on Entrepreneurship.