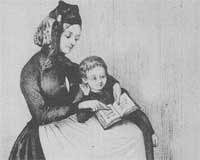 Benefits of Emotional Intelligence in the Workplace
Employers often seek to work with individuals who posses essential workplace skills to improve profitability and productivity. These skills come in handy in any work environment and employees also have to exhibit poise and emotional intelligence. In other words, emotional intelligence is how you deal with coworkers in the workplace.
1. Enhances leadership skills
Studies now show that emotional intelligence and self-poise may help improve your leadership skills. Most companies now use other criteria when selecting their leaders and are now seeking to work with individuals who possess interpersonal skills.
2. Improves relationships in the workplace
How you relate with coworkers can really make a difference in the workplace. Emotional intelligence is the only sure way to get a long with those around you, not to mention it can benefit everyone. In any work environment, you have to work as a team to deliver the expected outcome, thus having interpersonal skills and self-poise will go a long way to foster better relationship.
3. Conflict resolution
Dealing with conflict is no easy task but if you posses interpersonal skills, you will know how to mange any situation with ease. In simple terms, having emotional skills is the key to conflict resolution.
4. Better team work
When you have emotional intelligence, you will find it easier to empathize with others. This is an essential trait that will come in handy in projects that demand teamwork. Self-poise and interpersonal skills also help improve productivity.
5. Improves communication
Emotional intelligence and interpersonal skills are instrumental in the success of any business. By having these essential skills, you can send clear messages to coworkers about the company's expectations.
Self-poise and interpersonal skills in the workplace can go along way in eliminating negative talk. This is because they foster team work for improved performance and productivity, as well as employee satisfaction. We all know that employee satisfaction is the only way to retain loyal workers.