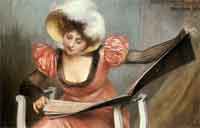 Benefits of Electoral College
The mechanism through which a President in the United States is elected is referred to as the Electoral College. Even though the Electoral College is very controversial, it was actually chosen by the founding fathers of the United States as a compromise for choosing the American President. There are various benefits of using the Electoral College and some of them are as follows.
1. Assists in selecting the most suitable president
The Electoral College allows the voters to vote for electors with each state permitted a certain number of electors equivalent to the number of representatives in that state in the House of Senate. These electors are the ones who are responsible for casting their votes for both the Vice President as well as the President.
2. Produces a clearer result than popular vote
There are about 538 electors in United States and if a presidential candidate wants to win, he or she has to secure over 270 electoral votes. As a result, the Electoral College clearly represents the will of the citizens of the United States. In addition to that, it also gives the less-powerful and small states a voice in the entire electoral process.
3. Determines who wins the elections
It is essential that you understand that a presidential candidate can lose the popular vote and still get elected president. In fact, there were 4 Presidents in the U.S who were defeated in the popular vote and yet they were still elected President by the Electoral College. These Presidents were John Quincy Adams, Rutherford B. Hayes, Benjamin Harris as well as Republican George Bush who defeated Democrat Al Gore most recently in 2000.
Nevertheless, the Electoral College has often been blamed of only representing the opinions as well as political agendas of members of Congress rather than the true desire of their constituents. For that reason, the final outcome might not even be the actual desire of the citizens.