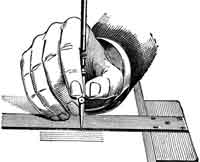 Benefits of Doing Research
Doing sound research is essential to the financial success of a business or an organization. It can improve the utilization of economic resources and infrastructure. Research also evaluates success better and develops greater understanding and trust of important organizational objectives and goals. Find more research benefits discussed below.
1. Minimizes risk
Researching a prospective market prior to entry is a good decision that a business owner can make. Similar to any situation, those who come prepared are more probable to win. Through doing research, you can lessen the chances of business failing by eliminating any foreseen problems.
2. Pinpoints new opportunities
Doing research allows an organization to check the competitors and find out key places to capitalize on. It offers vital knowledge that shows what the new business can perform better. Moreover, research will also show whether what you are offering is being offered by anyone else and if they are succeeding at providing that service or not.
3. Better communication
A good way of learning about your possible clients and discovering what exactly they are looking for the most is through undertaking research. Nothing enhances communication better than getting in contact with your clients and getting first hand feedback. In addition, this is also an excellent method of developing and boosting communication skills within the business.
4. Reduces cost
By conducting research about the best business and manufacturing processes to use, you can lower running costs significantly. This will enable you to enhance your product quality, while ensuring that you get your services or product to the market more rapidly.
5. Create benchmarks
Using the information got from the research, an organization can create benchmarks for measuring progress. Simply setting high standards from the beginning offers a better chance for sustained success and growth.
Doing research is beneficial in whichever field you are in and it therefore does not have any shortcomings.