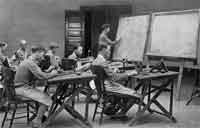 Benefits of Debt Consolidation
Debt consolidation involves taking out a loan with the aim of paying off other loans. This is usually done to get lower interest rates or for making the loans more manageable. This is a great strategy for managing debt problems. The following article discusses the benefits of debt consolidation.
1. Reduces stress
Through consolidating your debts in one account, it significantly lessens the stress linked to paying off debts. Debt is a major cause of stress, especially if a person is constantly worried concerning their debt. Getting the consolidation loan allows you to place more focus on other parts of your life and reduces the stress you face significantly.
2. Single monthly payments
Many people nowadays have a number of credit accounts and credit cards with balances in every one of them. Through making use of a consolidation loan, you are going to be capable of consolidating all these accounts into a single source. Rather than being concerned about meeting multiple deadlines and making multiple payments, you can make one monthly payment towards your debt. In most cases, the monthly payment that is normally required in a debt consolidation loan is very small as you are going to be given an extended loan period.
3. Better credit score
Debt consolidation can assist your to enhance your overall credit score. This is particularly vital for those who are constantly making late and insufficient payments on their accounts. Through debt consolidation, people have an opportunity of finishing their payments, thereby improving their credit scores.
4. Extends loan period
The other advantage provided by debt consolidation is that it allows people to prolong the loan term. Rather than paying off a loan in 6 months, you can opt to pay off the loan in 18 months. This reduces the amount of monthly payments required.
Because debt consolidation usually extends the loan term, it increases the overall amount of debt.