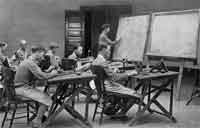 Benefits of Coupons
Coupons are amongst the most efficient money saving methods. However, the advantages of coupons are vast and they are not limited to their money saving abilities. Here is a short list of some of the benefits that consumers should expect from using coupons frequently.
1. Saves money
The biggest benefit of using coupons is that they can assist you to save some money. In fact, shoppers who are used to clipping coupons and using them diligently normally save lots of money. Using many coupons at a single store can tally up to close to 45% of your total bill, especially at grocery stores. This is because the coupons are meant for driving consumers to specific stores and also reward them for shopping there like an enticement to return.
2. Advertising
Retail stores also benefit from adding coupons into their businesses. When the coupons are issued by a store, it is specifically a kind of marketing or advertisement. It not only contributes to the store's positive image due to the savings and discounts, but it also makes the store's name more prominent. More consumers shop at stores that offer coupons than other stores that do not provide coupons.
3. Purchase new items
Most of the times, consumers get coupons on items that they do not use normally. This is expressly useful if the coupons make the items less costly than the product you normally purchase. Consumers can therefore try out that new laundry detergent or cereal as they can always switch back to their usual products if they do not find the new products satisfactory.
4. Purchase in bulk
Coupons offer a reason for stocking up on the things you use frequently, further increasing their money saving benefit. You can purchase more items in a store using coupons and save money on every item bought.
The disadvantage related to coupons is that the process of clipping and also saving the coupons is very time consuming.