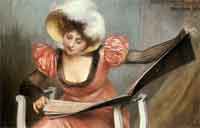 Benefits of BPOS
Cost effectiveness is the main reason why most companies now consider Business Process Outsourcing Services. For example, large organizations outsource their services to India due to immediate availability skilled labor. To ensure that customer satisfaction is the main priority, companies are required to meet international standards with respect to providing quality services.
1. Saves money
Organizations that outsource services have the opportunity to capture new efficacies. They can now reallocate fund and resources to other long-term projects as they weigh their options with new technology. For instances, shared production for multiple organizations can help save money when business executives seek services from experts to help manage the services/ processes.
2. Improves your proficiency
Outsourcing business processes often brings about increased capability. Besides improving efficiency in production, you can develop your business network to deliver services and products to consumers with ease. You also need to consider factors such as scope and scalability. If you want your company to have competitive edge both local and internationally, you must invest in new technology and infrastructure, as well as new talent.
3. Work on new strategy
Another essential aspect of business process outsourcing is that it gives corporate executives more time to manage other responsibilities. Traditionally, corporate executives spend most of their time handling details and use minimal time on strategy.
With business process outsourcing, executives can spend their limited time to accelerate long-term projects and focus on improving customer satisfaction.
4. Provides efficient services
When a company comes up with a successful outsourcing strategy, it can stand out from the competition. This is because business process outsourcing provides reliable services since they have access to skilled labor. In other words, BPO creates a flexible environment and operates as per the set standards.
The downside of business process outsourcing may include contractual misunderstanding and loss of flexibility in terms of competitive edge.