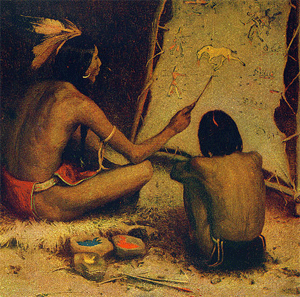 Benefits Of Being a teacher
Does the idea of a usual office job, leaves you to question yourself regarding the happiness and cheerfulness in life? Do you hate those lengthy and stressful conditions of life? If your answer to these questions is yes, then you are one among those who will really enjoy the teaching profession and find this career rewarding. The most wonderful benefit of being a teacher is that you get the opportunity to facilitate children in their learning process and change their lives. Apart from this there are many benefits of taking up education as a career. The numerous advantages of being a teacher include:
Offers a chance to get wonderful experiences with children.
For little kids who begin schooling their teachers are their role models. They take inspiration from their beloved teachers, and remember them even after they leave the school. Teachers also help children with virtually all small and big tasks in life. Thus teachers get the opportunity to experience and remember wonder years of their students. Being a teacher provides you the chance of being friendly with children, be their inspiration, get lots of love from their students.
Healthy work environment.
Teachers are always surrounded by kids and thus are amidst their world of truth, innocence and purity. This creates a healthy environment to work in. Teachers get the opportunity remain with children, smile with them, think the way they do and enjoy their mischievous behavior.
Realistic working hours
Teaching career demands lesser time on the job as compared to other jobs of the corporate world. The working hours are more realistic and as a teacher you get more time to spend with you family and friends. You can often get weekends off that gives you more than enough time to pursue your hobbies.
Your learning is continuous.
Every new lesson teaches the teachers something new. You get the opportunity of constant of learning. Being a teacher entitles you to receive private sponsorships and scholarships for teaching programs.
Acts as a confidence-booster.
Being a teacher, gives you the chance to face a large audience. You get a chance to interact with a vast number of students and their parents. This helps in boosting up your confidence.
Have better security of job.
Even today teachers the supply of teachers in the job market is less as compared to other corporate qualifications like MBA. Unlike many industries, downsizing and layoffs are very rare in the field of education. Therefore the job of a teacher is far more secured than others.
The benefits of being a teacher are far more than getting a salary at the end of each month. A smile at the face of each child and happiness obtained by imparting education is priceless.