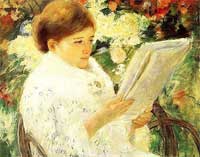 Benefits of Aqueous Cream
Aqueous cream refers to a topical soothing cream used for treating different skin complications. As people age, the skin loses its capability of retaining water. The low amounts of water leads to dry, itchy and cracked skin. Regular application of aqueous cream helps to prevent the evaporation of water from the surface of the skin, which could make the skin softer and smoother. Here are other benefits of frequent aqueous cream use.
1. Effective moisturizer
The most appropriate method of improving dry skin is basically to steer away from harsh soaps and to apply moisturizers. Aqueous cream comprises of various types of paraffin, emulsifiers and also purified water. The cream works through placing an oil layer on the surface of the skin so as to keep the moisture in. In fact, this particular cream is regarded as safe for use by people of any age since it does not comprise of harmful alkali ingredients. Moreover, it is absorbed easily into a person's skin and it can be topically used throughout the body.
2. Great soap substitute
A key aqueous cream benefit is that it provides a great substitute for shower gel or soap. Showering using soap and hot water removes moisture and natural oils from the body. However, replacing soap with aqueous cream offers a gentler wash. Another use of this cream is like a shaving cream where it is used to moisten and soften the hair during shaving.
3. Treats skin complications
Moisturizing the skin greatly helps in the treatment of skin ailments like eczema and dermatitis. Health experts recommend the application of moisturizing creams like aqueous cream directly after a shower or bath. This action helps to seal the moisture in the skin. Applying aqueous cream also helps to soothe eczema irritated skin.
The key demerit of using aqueous cream is that it is quite messy to rub onto the skin and it smells oily.