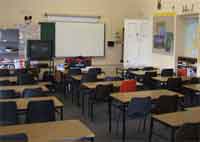 Benefits of Advertising on Facebook
The internet provides advertising opportunities for both small businesses and large companies. Many people today use the internet to find business solutions, as well as social networking. This article aims at highlighting the main advantages of advertising through networking websites like Facebook if you are considering this effective advertising option.
1. Targeted advertising
The main reason why Facebook has become a popular advertising option is that it enables you to reach out to the target audience. The website has a large catalogue of personal information such as gender, dislikes, like, address, gender, employment information and marital status, among others. This gives Facebook better leverage in regards to enhancing targeted advertising.
2. Local marketing
By creating targeted ads and business pages, local businesses now have the opportunity to reach out to targeted audience of specific personal profiles and geographical location. In addition to that, you can use the event invitations feature to advertise latest discounts offered by your company.
3. Wider customer outreach
Since Facebook users are increasing by the day, advertising has become fruitful as it lets you broaden your horizons. Facebook certainly provides endless possibilities into vast geographical locations, so a wider outreach is the main advantage. Considering the ever growing number of users each day, you should give it a try.
4. Inexpensive
The benefits of advertising through social media are overwhelming. If you are just starting out in business, advertising through Facebook is cheaper as compared to other advertising options. Moreover, you can decide to put up adverts according to the stipulated daily advertising rates.
5. Multiple ad views
Adverts have a better luck of having an impact or getting noticed when seen several times. Since most Facebook users visit their pages regularly, your ads will stick into their mind.
Most folks use Facebook and other social sites to chat with their friends and rarely think about buying a product.