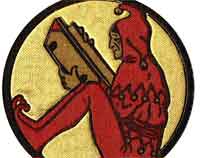 Benefit Of Equipment Leasing
Companies have to start somewhere and often, they start with renting or leasing. Equipment leasing in particular allows companies to get a head start without committing too many resources. It's often the best alternative for a small business. Equipment leasing can also be an option for bigger companies who want some breathing room to expand or if they're in the red.
1. Easier on the pocket.
Leasing equipment allows a company to possess the asset without investing heavily into it. This allows the capital to work on other parts of the business.
2. Flexible equipment.
Leasing equipment means that the company can let it go, should something new and more efficient come from the horizon. Upgrades and/or replacement are common. This also allows the equipment to grow and adapt with the company – with growth, more equipment can easily be leased.
3. Tax savings.
Equipment bought on loan depreciates over a few years, but leased equipment monthlies can easily be deducted in the same year.
4. Flexible financing.
Leasing packages are plentiful and numerous, giving an entrepreneur immense customization in terms of payment plans. In fact, they often cover both maintenance and installation.
5. Funding becomes easier.
Business plans and years of credit are often required for banks to even take a glance at a company. A company that leases its equipment only requires six months worth of credit history to apply.
There are drawbacks to equipment leasing. Often, a $5,000 piece of equipment will end up costing $6,500 once the lease is done. Another drawback is at the end of the day, the one leasing the equipment owns it, not the company. Regardless, leasing equipment remains a powerful and viable option to many companies, old and young. Using this option requires vision and business savvy and some accounting knowledge. It comes down to whether it'll be cheaper in the long run to go this route.