Benefits Of Ylang Ylang essential oil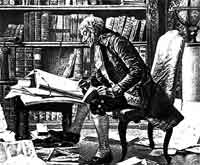 Benefits of Ylang Ylang essential oil
Although this name was not familiar to most people a few years ago, with the numerous advertisements and cosmetic products flooding the market, it has now become popular in many households. It is extracted by the process of distillation of flowers from the ylang-ylang tree native to Indonesia, Comoro, Polynesia, Sumatra, Java and Philippines. The essential oil has numerous health benefits due to its anti-depressant and aphrodisiac properties.
1. Anti-depressant
Since way back, Ylang-Ylang was popularly used as an anti-depressant to help combat depression, thereby eliminating sadness, worry, anxiety and so forth. It is believed to have a positive effect on mood as it helps to induce feeling of hope and joy. Therefore, it can be effective in the treatment of acute depression and nervous breakdown.
2. Maintains skin health
Seborrhoeic eczema or Anti-seborrhea is an awful disease that comes about as a result of irregular production of sebum, which subsequently affects the health of epidermal cells. The disease cause discoloring of the skin, pale yellow or colored white, and starts peeling off from the eyebrows and the scalp. The essential oil can therefore be useful in treating this inflammatory condition by normalizing sebum production.
3. Disinfects wounds
Ylang-Ylang oil has anti-septic properties that help to disinfect burns, wounds or abrasion. It also may help you avoid both tetanus and septic as it prevents bacterial growth and sterilizers the wounds. Consequently, you can use the oil to protect your wound from bacterial infection, as well as fungus and virus that may worsen your condition.
4. Aphrodisiac effects
Many people believe that the essential oil has the power to enhance affection. It can also be useful for those folks who have low libido as a result of tremendous work schedule, worries, as well as professional stress. The loss of sex drive is on the rise nowadays, particularly in metropolitan areas. For this reason, the essential oil certainly comes in handy.
The oil may cause mild sensitivity, headache and nausea when consumed in excess. Nonetheless, you never have to worry since it is non-irritant.
Benefits Of Ylang Ylang essential oil
Do you think the article can be improved? Share Your Expertise