Benefits Of Working at Google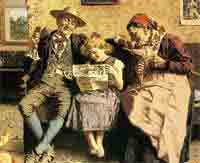 Benefits of Working at Google
Google is a leading company in the information technology field. Working at Google offers various benefits to the employees. Further down are examples of a few benefits that you workers at Google get.
1. Great employee referral plan
Google believes that good people also know other efficient people. Actually, most of the best employees at Google have been employed through referrals. Workers are therefore encouraged to recommend good candidates for any opportunities at Google. A bonus is usually given if the individual you referred accepts Google's offer. These bonuses are paid one month after your referral begins at Google.
2. Tuition reimbursement program
Working at Google also entitles employees to the benefits of a tuition reimbursement program. Google helps its employees in pursuing further education that is relevant to their duties. This greatly assists employees as they enhance their likelihood for getting promotions. You can get about $13,000 each year in Google's tuition reimbursement plan.
3. Gift matching plan
Another major benefit of working at Google is the company matches any contributions by eligible workers to NGOs. Supporting the contributions of employees to various worthy causes does not simply mean providing assistance to hundreds of people both globally and locally, but it is a real expression. Google encourages employees to be involved in current matters with the company behind them.
3. Inspiring workspace
The best motivation is appreciation and employees at Google enjoy an inspiring and fund workspace. It includes an on-site physician, yoga and massage. There are also shoreline running tracks and snacks provided to ensure that employees are well fed throughout the day. Working at Google also entitles employees to receive paternity and maternity leave, stock options and good medical programs.
The wide goals that Google has can really place employees under lots of stress, which can cause depression.
Benefits Of Working at Google
Do you think the article can be improved? Share Your Expertise