Benefits Of Windows 7
• Benefits > Science & Tech > Benefits Of Windows 7 |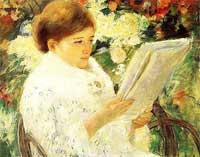 Benefits of Windows 7
Windows 7 professional is one the best operating systems, produced by Microsoft Windows for use on business and home desktops, netbooks, tablet PCs, and netbooks. It is not only stable but user friendly as well, thus creates an amazing experience for users.
1. Simple installation
Windows 7 professional is delivered as solitary image, which helps simplify the installation process. In addition, you can enjoy new development tools that increase speed, efficiency, and flexibility in operation, thus help to minimize costs.
2. Flexibility
It also enable you to upgrade your customers' hardware and software and deliver services like configuring accessories and hardware, optimizing network configurations and data back up. Depending on your consumer's unique needs, you can rely on partner opportunities to help consumers with mobility solutions, deployment and so forth.
3. Customize PC experience
Windows 7 professional provide customization capabilities, which enable you to change the entire interface to a way that suit your personal taste. You have the capability to customize your PC experience with placement of value-added hardware and software.
4. Less restrictive
Thanks to controllable and customizable settings, Window 7 offer fewer permission windows and pop-up notifications. It also enables you to make modifications on Windows Update, and security settings.
5. Connects multiple networks
Window 7 professional enables you to connect multiple networks, provided you have steady internet connection. Also, you can connect and view any available networks with just a few clicks.
6. Share files
Share printers between multiple PCs, provided they are all running on windows 7 operating system, you can share photos, music, files across your network. Moreover, you can easily share movies on multiple PC through a single network.
The main disadvantage of Windows 7 professional is that it features many unnecessary notifications. Although there are few number on notifications compared to Vista, many users believe it has many notifications.
Benefits Of Windows 7
Tweet
Do you think the article can be improved? Share Your Expertise
Read more about : desktops, netbooks, operating systems, tablet PCs
Written by : Harri Daniel and updated on January 21, 2011