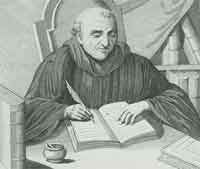 Benefits of Whole Life Insurance
The whole life insurance covers the users for their whole lives and not a specific time like term insurance. In most instances, the premium and death benefit remain unchanged. This kind of insurance is mostly utilized when the requirement for insurance is permanent or lifelong. Through choosing whole life insurance, you can get these benefits;
1. Permanent insurance
Whole life insurance fundamentally provides permanent insurance as it is specifically made to offer the insured people coverage for their entire lives. Provided the policy is not surrendered and payments are completed in time, this particular life insurance lasts until the person deceases. In contrast, term insurance offers coverage for a specific time that is generally stated before purchasing it.
2. Provides loans
The minute cash values have been accumulated in a whole life insurance plan; they can be used to take loans. Young people who have taken loans on their whole life insurance have been able to start up new and profitable businesses. However, if you pass on with an outstanding loan, the benefits given to your heirs will be lessened to pay for the loan.
3. Definite death benefits
Since whole life insurance stays in effect for the entire life, then it provides definite death benefits. These benefits are directly paid to the named beneficiaries and thus bypass the probate process. In addition, most whole life insurance policies provide death benefits that will increase with time.
4. Taxation benefits
The other vital advantage associated with whole life insurance is that the cash values and death benefits provided are tax free. This means any cash values loaned from this insurance are free of taxes provided the insurance remains in effect.
Even though the whole life insurance is very beneficial, it has its own demerits. For instance, it does not permit flexibility with regards to payment schedules and amounts that were initially agreed on during application.