Benefits Of Watermelon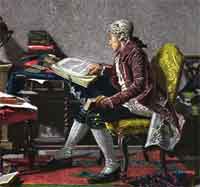 Benefits of Watermelon
Eating watermelons is more than simply enjoying their taste since they offer remarkable health benefits. A common use of watermelon is where it used for desert, particularly during family gatherings and cookouts. The following are benefits of frequent intake of watermelons.
1. Contains lycopene
Watermelon provides the body lycopene, which is actually a potent antioxidant found in fruits with red color, with only a few exceptions like strawberries. Scientific studies indicate that lycopene lowers the likelihood of getting heart disease and prostate in people. In fact, people who consume a lycopene rich diet have a low risk of suffering a stroke than those who do not.
2. Good vitamin C source
For those who think that oranges are the only fruits capable of providing the body with sufficient amounts of vitamin C, then you ought to be aware that watermelons are also good sources. Not only is vitamin C vital for maintaining a healthy body, but it also ensures that you always remain attractive. Vitamin C enhances immune function ensuring that you become sick less frequently and it is also useful in slowing down ageing and medical complications like cataract.
3. Excellent source of B vitamins
Food and health experts recommend the intake of watermelon as an excellent source of various B vitamins including B1 and B6. These B vitamins are a vital factor in any healthy diet since they promote chemicals in a person's brain that assist to deal with panic and anxiety. In addition, due to the high water content as well as calorie value, watermelons are highly ranked as compared to other fruits.
4. Boost immunity
Watermelon comprises of vitamin A that assists to boosts the immune system. It helps the body to combat infection as well as preventing blindness.
Watermelons have only one disadvantage and that is the fact that they have very high natural sugar content.
Benefits Of Watermelon
Tweet
Do you think the article can be improved? Share Your Expertise