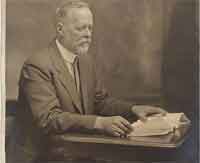 Benefits of Two Party System
Two party system is a political system where only two parties dominate during voting in all elections in each government level. There are many benefits that can be achieved through using the two party system and some of them are as follows.
1. Encourages political stability
Most historians believe that when a country uses a two party system, it encourages political stability. The two political parties are forced to find a common position that benefits the entire country. This kind of system also promotes agreement among the legislators, which increases political stability.
2. Simple voting process
The two party system offers an easy time when it comes to voting. This is because the voter does not need to take a lot of time to make a choice. If a voter is dissatisfied with a specific party, he or she can then vote for the other party. Furthermore, there are only two choices and this means that voting can take place much quicker in contrast with a multi-party system where very many candidates are listed.
3. Easier to govern
A vital benefit of the two party system is that it is very easy to govern. There is also more harmony and less friction in this two party system. In fact, this particular form of governance encourages more participation by legislators in government. However, the multi-party kind of system can sometimes result in hung parliaments.
4. Lowers corruption
The two party system has been linked to lower cases of corruption. The main reason for this is that the leaders are forced to think about their people since they can easily vote for the other rival party during the next election.
The shortcoming of the two party system is the fact that a voter has limited options during voting, especially if the voter is dissatisfied with both parties.