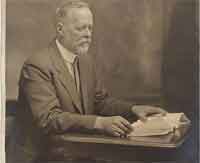 Benefits of Snowboarding
Snowboarding is a type of winter sport known for providing various benefits. Even for those who are not very proficient snowboarders, it is still possible to burn calories and delight in cardiovascular benefits. Here are other benefits of taking part in snowboarding.
1. Great workout
Snowboarding exercises most of the muscles in the body as well as some muscle groups that you might not use often, such as those in the ankles and feet. You will utilize you hamstrings, calves and quads for riding the snowboard. Muscles present in your feet are going to assist you to steer the snowboard. This winter sport also increases strength of the core muscles, shoulder and arm muscles since you utilize these muscles for balance.
2. Enhances flexibility
Participating in snowboarding considerably enhances overall flexibility because it requires the participant to change both pace and directions suddenly and frequently. Because balance is vital in snowboarding, your balance is going to get better as well. Furthermore, it also improves your capability of concentrating because you require being aware of any changes in snow.
3. Great winter activity
Snowboarding is an interesting outdoor sport that can be enjoyed by the entire family. There are limited sports to select from during winter and therefore snowboarding provides and thrilling and enjoyable alternative. It gives people the reason of getting outdoors and enjoying fresh air during winter. In addition, any person can learn how to snowboard provided they work hard at it.
4. Boosts mood
Like other forms of exercise, snowboarding releases endorphins, which are neurochemicals required for controlling feelings of well-being and happiness. Exercising outdoors using snowboarding reduces anxiety and elevates mood as it leads to high levels of endorphins.
Snowboarding also has several drawbacks, such as the increased injury risk through falling and hitting rocks for both the beginners and also the experts.