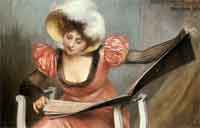 Benefits of Skype
Skype is the innovative computer software that enables users to make free calls online to other Skype users all over the globe. This software is obtained for free from the Skype site and it can be utilized on almost all operating systems and computers. Further down are benefits of using Skype.
1. Easy to use
The creation of Skype has made communication more user friendly in various fields like education, entertainment, travel and business. In fact, Skype does not have any hassles and it is very simple to install. Any person can set up this program without any difficulties. The main advantage of making calls online is that users can effortlessly call other people whether they are close to them or the other side of the world, either on computers or mobile phones.
2. Video calls
Another vital feature present in Skype is the capability of making video calls. A caller can not only call someone else, but she or he also has the opportunity of seeing the other person. This vital tool is very useful for business people who are unable to make it in time for certain events like meetings.
3. File transfers
Users of Skype can share files with each other. A user can transfer files easily from their account to their friend's account. It supports different types of files including confidential data, office files and also photos. The transfer is also done using relative security.
4. Low cost
The free calls between Skype users and less costly between Skype to mobile phones provides users convenience and also saves lots of money. Skype usage also removes time-restriction worries, as talking for extended periods of time can lead to high charges when using normal phone calls.
A demerit of Skype is that it goes off during loss of power. Traditional landlines do not need electricity and thus they work during power loss.