Benefits Of Raspberries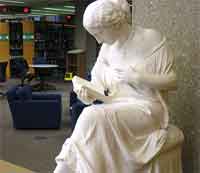 Benefits of Raspberries
Raspberries have a great taste and they are an excellent addition to any healthy diet . These fruits are loaded with antioxidants, fiber and vitamins. Aside from being a great snack, raspberries have the following health benefits.
1. Antioxidant effects
Raspberries contain ellagic acid, which is an effective antioxidant that helps to prevent damage to the cells through eliminating free radicals. Cell damage usually results in degenerative diseases. Apart from ellagic acid, this fruit also comprises of an antimicrobial flavonoid. This means that it restricts the capability of certain bacteria and fungi to cause infection in a person's body. The red color present in raspberries is provided by antioxidants.
2. Increase eye health
It is a well-known fact that the consumption of fruits daily increases eye health and lowers the risk of getting affected by problems like macular degeneration. Scientists believe that macular degeneration greatly contributes to vision loss in elderly people. Fruits have beneficial effects against vision loss because of their antioxidant properties. Raspberries, just like other fruits, also contain antioxidants and therefore enhance eye health.
3. Weight loss
Raspberries are loaded with manganese and fiber. Manganese is an effective trace mineral responsible for keeping your rate of metabolism high, which leads to efficient fat burning. Fiber slows down the process of digestion, leaving you feeling full for longer periods. The aforementioned actions encourage weight loss efforts.
4. Eliminates wrinkles
A natural raspberry face mask guards the body against the harmful rays of the sun. The antioxidant effects of raspberries also help fade discoloration and age spots on the skin. It also evens out skin so as to get rid of wrinkles.
5. Nutrition
Raspberries are highly nutritious fruits as they contain riboflavin, calcium, potassium, iron and copper among many other vitamins and minerals.
Raspberries are perishable and they might lose most of their beneficial effects during storage, which is the only drawback.
Benefits Of Raspberries
Tweet
Do you think the article can be improved? Share Your Expertise