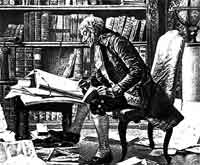 Benefits of Quitting Drinking
For alcoholics or people who are struggling with the problem of alcohol, then it is highly advisable to quit drinking. You can get numerous benefits from stopping drinking and thus avoid the health complications like liver damage and others that are associated with drinking. The following are other benefits of quitting drinking.
1. Enhances overall health
If you stop drinking alcohol, then your whole life is going to improve in all aspects. Not only will your health improve, but you are also going to notice considerable improvements in your capability of working, getting better employment, improving your relationships and also advancing in your respective career. If you do not stop your alcohol consumption, all the aforementioned aspects get worse over time.
2. Increases lifespan
Alcoholics usually die about 15 years early, especially if they have been drinking for a very long time. In addition, many people who quit alcohol also eventually stop smoking, which causes the demise of most recovering alcoholics. People who continue drinking have very low chances of stopping smoking. In fact, most heavy smokers are also alcoholics, negatively affecting their mortality rates.
3. Lowers damage to health
Quitting drinking reduces the damages caused by alcohol to your overall health. It reduces your likelihood of developing different ailments like heart problems, pancreas damage, certain cancers, cirrhosis and sexual dysfunction among many other health complications. Stopping drinking moves an individual closer to attaining a more healthy body through eliminating the likelihood of ailments. By getting well and healthy, you can have a better time with your friends, co-workers and family.
4. Better relationships
Through quitting drinking, you will surely enhance all your relationships tremendously. You will be capable of communicating more openly and honestly with every person. Furthermore, you are going to be more useful and helpful in the community.
There are some uncomfortable withdrawal signs that accompany quitting drinking that include anxiety, depression and irritability.