Benefits Of Ps3 Jailbreak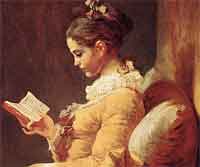 Benefits of Ps3 Jailbreak
Ps3 jailbreak refers to the process of connecting a USB chipset to the console to allow you to store or dump games from their original discs using the backup manager. After you have created a backup of each game, you can then enjoy playing them. The following are benefits of Ps3 jailbreak.
1. Hassle free
Getting the Ps3 jailbreak is very useful to gamers as it eliminates the requirement of looking for an original disc each time you desire to play. You simply require dumping the backup into your hard drive and then start playing. It also eliminates the need of paying each time you wish to play. Actually, it is an effective onetime investment since you only install once and then continue using your favorite stored games.
2. Runs games faster
Through downloading games and storing them on your console using Ps3 jailbreak, the game runs much faster as compared to using a Blu-ray or DVD drive. An additional advantage is that you can also download games from an external hard drive via the USB port.
3. Simple to use
Ps3 jailbreak is very easy to connect as well as load since all you require is plugging the USB chip to the console. Once you have done that, you are supposed to switch the console on and press eject. A green light will appear, meaning that you can now connect and external hard drive. Install the backup manager and then insert the specific game you want to create a backup for.
4. Supports numerous games
Hacking your Ps3 increases the amount of games that you can play on your console as well as storing those games. In fact, Ps3 jailbreak supports both original and pirated games.
Ps3 jailbreak also has some disadvantages including the fact that it may destroy your console or you could even lose your warranty.
Benefits Of Ps3 Jailbreak
Do you think the article can be improved? Share Your Expertise