Benefits Of PLM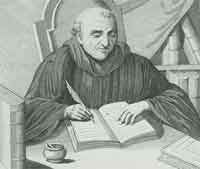 Benefits of PLM
Product Lifecycle Management, commonly known as PLM is the corporate management of all processes and data related to a service or products throughout its lifecycle. In simple terms, product lifestyle management brings together a number of individual applications which play an essential role in product creation, like CAM, PDM, CAE and CAD, as well as related areas like Supply Chain Management and Manufacturing Execution Systems.
1. Better data analysis
Product Lifecycle Management simply involves organizing the service/ product development cycle and the related workflows, tools and data across the departments. By improving the interaction between IT tools, processes and people can achieve the desired results. More importantly, this will improve quality and reduce development costs while promoting transparency.
2. Improves productivity
With PLM, managers can analyze the growth of their business based on the revenues and units sold. Gain agreement and reduced development costs has led to improved productivity as companies can now pursue their strategies with relevant tools.
3. Integrates business processes
Companies now use the PLM system with the aim of improving efficiency as it helps to automate and integrate business processes, which consequently gives companies sufficient time to come up with new products, increase productivity, reduce costs and enhance the quality of services and products.
4. Eliminate errors
PLM gives managers the opportunity to eliminate errors in business processes. By implementing new business processes, training, cost of consulting, employee time, hardware and strategies –companies now have the opportunity to eliminate errors in production processes.
5. Improves transparency
Transparency is essential in the success of any business and involves end-to-end data analysis throughout the company. In simple terms, efficiency and transparency go hand in hand.
No known disadvantages have been reported by implementing PLM in business processes. However, you need to take some points into consideration. PML is more than just a software package as it involves comprehensive product assessment throughout its entire cycle.
Benefits Of PLM
Tweet
1 User Submission
Do you think the article can be improved? Share Your Expertise