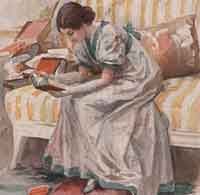 Benefits of OnStar
OnStar has become popular due to its convenience. When you want to buy an OnStar-enabled automobile, there are a variety of services you can choose – each designed to suit your needs. However, you don't have to buy all services provided by OnStar, simply choose the one that suit you needs. These services come in handy as they help you handle an emergency with ease. Below are the reasons you should consider buying an OnStar- enabled automobile.
1. Involuntary crash response
The primary benefit of buying an OnStar-enabled automobile is that in the event of an accident, the OnStar advisor will be alerted that your automobile was damaged in an accident. When the OnStar device attempts to reach you but is unable to, the advisor automatically relays your physical location to 24-hour emergency responders.
2. Tracks stolen vehicle
OnStar can help you track your stolen automobile. OnStar boast a GPS feature that will assist you in locating your automobile. In most cases, the OnStar GPS remotely prevents you vehicle from starting and can help the police in tracking your vehicle.
3. Automatic maintenance alerts
Another important service you can get from OnStar services is automatic maintenance alerts, for instance brake transmission or engine problems. Additionally, OnStar also keeps you updated when your vehicle in low on oil and when your tire pressure needs a refill. In fact, OnStar will even alert you on all recall notices.
4. Bluetooth capabilities
OnStar is also equipped with Bluetooth capabilities, which allows you to make phone calls without a handset. You can buy a prepaid plan so that you can make calls while driving, not to mention you don't have to worry about getting lost as it is GPS enabled.
OnStar services are on the higher end in terms of charges therefore may not be convenient for you if you are currently on a budget.