Benefits Of iPhone 4 Jailbreak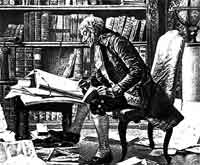 Benefits of iPhone 4 Jailbreak
Jail breaking or hacking is the process of modifying your iPhone firmware to have access to applications that you could not access on your device. Basically, jailbraking adds application installers such as Icy or Cydia, which enable you to download any application of your choice.
1. More applications at your disposal
Jailbraking enable you to download and install 3rd party applications and games without any limit whosoever. Instead of using the apps available in Cydia and Rock stores, jailbraking provide a gateway to a variety of apps.
2. Access your operating system
With jailbreaking, you get total control over your device. It enables you to customize your phone in a way that suits you without any restrictions. Cabinet is a special app that will help you access operating system files.
3. Cheaper and better tethering
Jailbreaking is not only cheaper but also provide better tethering. Moreover, you can add cooler themes on your iPhone such as winterboard, which is only available on jailbroken devices. You can do a variety of things on your phone, create an amazing iPhone experience.
4. Block texts and calls
Although this might seem silly, most people consider it as the best reason of them all. Once you jailbreak your iPhone, you can purchase an application known as iBlacklist, which give you the ability to block texts and calls.
5. Lock screens
You can use a variety of jailbreak applications by making use of the lock screen tool, which shows you the important things before you jailbreak your iPhone. CyDialer is a popular tool that features in this group.
6. Fast and easy
It only takes a few minutes to download the jailbreak software on your device, provided you have a reliable internet connection.
Tampering with your iPhone can cause bricking, rendering your device unusable until you restore its operating system.
Benefits Of iPhone 4 Jailbreak
Tweet
Do you think the article can be improved? Share Your Expertise