Benefits Of HSBC Premier Account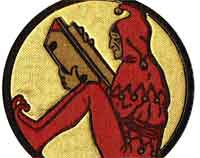 Benefits of HSBC Premier Account
Before we discuss the benefits of having a HSBC premier account, let's first identify the minimum requirements of a premier account. For starters, you would be required to have a minimum balance in all your accounts spread across different countries. If you have a minimum balance, for example in China, all your other accounts can have a premier status.
1. Free withdrawals
The primary benefit of being a premier account holder is that you can withdraw cash from ATMs for free, move money to various offshore bank accounts with reduced charges, and enjoy great interest rates on HSBC saving accounts.
2. Financial planning
It is important to plan for your children's education. Your Manager will help you to create a financial scheme that will suit their financial objectives. And whether you want to buy a car or apply for a mortgage, or get them through University abroad or at home, HSBC premier bank has a dedicated staff that will help you with financial planning to ensure you achieve the desired goals.
3. Flexible saving accounts
Teach your kids the importance of saving with the HSBS Online Saving account. This account can help them learn how to spend their money wisely– and set limits to discourage impulsive buying. Open a joint access account so that you can keep track of their savings.
4. HSBC Emergency Services
This feature gives Premier customers emergency cash and can cover over 200,000 outlets in 200 regions and countries worldwide. You can enjoy emergency services as long as you are a premier customer.
5. Fraud protection
If your wallet has been stolen and your card gets lost, you can report the matter to your nearest HSBC branch. Stolen or lost cards are cancelled with immediate effect and replaced. HSBC also boasts superior fraud protection.
The main drawback of the HSBS account is that they are only available to high end consumers who have high salary.
Benefits Of HSBC Premier Account
Do you think the article can be improved? Share Your Expertise