Benefits of Holy Basil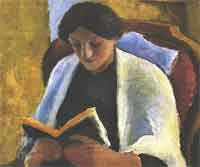 Benefits of Holy Basil
The holy basil or tulsi is one of the important symbols in the Hindu religion. It is worshipped twice daily in the morning as well as the evening by Hindus in the world. Many people also use the holy basil as a very effective herbal treatment for common ailments. Here are some of the major benefits of holy basil.
1. Enhances health of the body
The holy basil has numerous medicinal properties. Its leaves are actually a nerve tonic that assists in improving the memory of an individual. The leaves also encourage the removal of phlegm and catarrhal matter from the respiratory system.
2. Cures common cold and fever
The leaves of the holy basil are used to cure fevers, particularly during the season of rain when dengue fever and malaria are significantly prevalent. The tender leaves are boiled with tea to act as a vaccine against these diseases. For those with acute fevers, the leaves are boiled together with powdered cardamom and mixed with milk and sugar in order to bring down the temperature. Extract of the holy basil leaves are also used to treat fever.
3. Treats respiratory disorders
This herb is used to treat respiratory disorders like asthma, bronchitis, cough and influenza. A mixture of the leaves with ginger and honey is used in such cases. The mixture should be boiled in a liter of water and then taken.
4. Relieves stress
The holy basil leaves are considered as an anti-stress agent. Studies that were carried out recently reveal that the leaves provide considerable protection against stress. You are advised to chew 10 leaves of the holy basil two times daily to prevent stress. This leaves purify the blood and also reduce cholesterol levels of blood.
The disadvantage of using holy basil is that it slows blood clotting and thus it should not be used during pregnancy or by people who are undergoing surgery.
Benefits of Holy Basil
1 User Submission
Do you think the article can be improved? Share Your Expertise