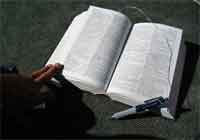 Benefits of Google Chrome
Google chrome is a web browser that was released by Google in September 2008 and thus propelled Google into the crowded market of web browsers. At the time this particular browser was introduced to the market, the most popular web browser was Internet Explorer. Google had already created a webmail program known as Gmail as well as many other applications and thus they had been slowly venturing into this new territory. Further down are a few advantages of using Google chrome as your web browser.
1. User friendly
Google chrome was created with the aim of creating a very user friendly and simple web browser. In fact, the whole focus of this particular web browser is the content that the user is interacting with making it more efficient. This is clearly portrayed in the size of the frame of the user interface of Google chrome that is small and it also does not have any glittery distracting functions.
2. Increases browsing speeds
This particular web browser also boasts of very fast browsing speeds. The framework of Google chrome is based on WebKit platform that is basically very quick and efficient. The specific altered WebKit framework is known as Chromium. This helps the browser maintain stability even when interpreting the various complex web applications online.
3. Great additional features
The Google chrome has a system where every tab has its own specific process that can be stopped if it becomes unresponsive without affecting other tab processes. Google chrome also offers a private feature of browsing known as incognito. If you activate incognito, no history, cache or cookies is saved. Once you are through with the incognito browsing session, there will not be a record of that particular session saved. The incognito feature is beneficial for shared or public computers.
Nevertheless, the entire idea of Google chrome is reliant on the consumer having an uninterrupted internet connection. While mobile broadband has developed very much over the years, it is not going to be any use for you if you are on a plane travelling.