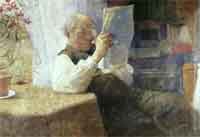 Benefits of FFA
FFA is an educational body for young students who are looking to have a profession in the field of agriculture. The FFA organization provides numerous advantages to its young members and the following are some of them.
1. Increases motivation
A recent study showed that most FFA members found their agriculture lessons exciting in comparison with a small percentage of typical learners who regarded general lessons as exciting. In fact, the study portrayed that FFA members were more active and passionate learners. Most of them participate in school activities like sports and other community activities.
2. Provides scholarships
A key advantage of the FFA is that it encourages its entire student members to follow post-secondary education. This is mirrored in several statistics that show that members of the FFA are more likely to join colleges, technical schools and universities than normal students. The FFA usually awards more than one million dollars every year in scholarships to deserving students.
3. Specific goals
Members of the FFA organization have a high probability of identifying specific career goals in the field of agriculture. This leads to better grades in the subject of agriculture as well as other subjects as they aim to achieve their targets. Most FFA student members usually get employed while still in school as they are more productive.
4. Opportunities to earn money
Another key benefit of this particular organization is that it provides its members a great opportunity to earn some money. The members are taught how they can earn extra money through doing various agricultural projects. There are awards to be won for exceptional projects and this makes certain that the members are always motivated to enhance their performance.
One shortcoming of the FFA is that it requires its entire members to engage in community activities, which are usually very challenging and time consuming.