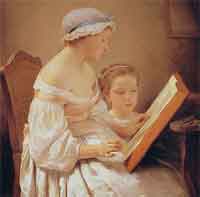 Benefits of Exporting
Somehow, many people assume that small businesses do not export their products. An enterprise that participates in international trade is often considered to be a renowned company, and this perception often makes business proprietors less motivated to export their goods and services. However, exporting has numerous opportunities, as well as potential risks. So, you need to keep an open-mind that there are risks involved just like any other business.
1. Sign of prestige
In addition to added income, you can also enjoy a multitude of benefits when exporting your goods and services. Prestige is obviously the first benefit it brings, meaning that you know the importance of exporting quality products. When people identify with your brand or services, you are assured of increasing your revenue.
2. Expand customer base
A small company can gain market exposure internationally through exporting. When the company participates in global trading, it enjoys an opportunity to increase its customer base. As a result, this will lead to long-term growth.
3. Lowers production costs
Another advantage of exporting is that it helps lower production costs. In other words, an increase of raw materials needed to sustain a wider market will result in lower production costs. In addition, exporting may help in diversifying risks so that the company does not suffer great loses as a result of market changes and economic downfall.
4. Increases profits
The main benefit of exporting is the increase of profits and this is influenced by the success of your goods and services. With a wider market target, revenues will certainly increase when customers discover that your products are of high quality. Also, your business will enjoy an extended customer base.
Despite having potential risks, there many reasons why you should consider exporting your products. However, make sure you do thorough research so that you are familiar with all the pros and cons of international trading.