Benefits Of Exercise for Seniors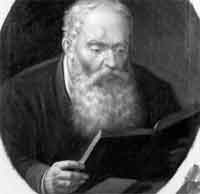 Benefits of Exercise for Seniors
Seniors or older members of the society have lots to benefit from engaging in regular exercises. The benefits of exercise for seniors range from preventing health disorders to promoting better sleep and weight loss. These benefits are accessible to any person, regardless of physical ability, sex or age. Check out the following ways which exercise can benefit seniors.
1. Weight management
When you take part in any physical activity like sports or exercise, you burn lots of calories. However, because metabolism slows naturally with age, maintaining a good weight limit becomes a challenge. Working out assists to enhance metabolism and also builds muscle mass. Seniors can therefore burn calories, manage their weight and improve their overall wellness through consistent exercise.
2. Boosts self-confidence
The endorphins produced thorough exercising can really help seniors to lower feelings of depression and sadness. In fact, feeling strong and being more active naturally assists people to feel more confident. This normally results in improved moods and it can motivate older people to start interacting with the younger people.
3. Enhances flexibility
The other advantage seniors should expect from exercise is an improvement in balance, mobility and flexibility. Through increasing your strength and improving your posture, exercise helps with coordination and balance as well. This reduces the odds of falls in seniors. In addition, strength training assists in alleviating symptoms of serious health issues like arthritis.
4. Lowers impact of chronic diseases
When seniors engage in workouts, they basically improve their immune function, heart health, blood pressure and digestive function. In reality, seniors who work out have a reduced danger of various chronic ailments like diabetes, osteoporosis, heart disease and Alzheimer's disease.
Even though exercise is largely useful for seniors, it can also harm them. Most seniors have fragile bodies, meaning that excessively exercising can cause severe joint injuries.
Benefits Of Exercise for Seniors
Do you think the article can be improved? Share Your Expertise