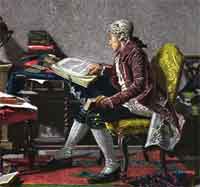 Benefits of EU Passport
Even though an EU passport might appear like a very valuable document that you ought to get, it is actually non-existent. This is because passports are normally issued as national functions of every separate country. As a result, the EU passport refers to a passport that is from any country in the European Union. The following are a couple of advantages of having the EU passport.
1. Longer stay
If you have the EU passport, then you can stay in any European Union nation for as long as you want. You will require carrying your passport everywhere you go while in that country for purposes of identification. This is very advantageous as you can carry out your duties efficiently without having to be concerned about your visa expiring. An additional benefit of this particular passport is that it facilitates easier movement between the various EU nations.
2. Right to employment
As a holder of the EU passport, you have a right to work and live in any member country of the European Union. On the other hand, it is vital to note that all member countries have their own local protocols. For that reason, you can move from one EU country to the next and earn income as well. Having the EU passport actually expands your salary possibilities.
3. Education benefits
A key benefit of the EU passport is that it entitles holders to receive the same treatment when it comes to education. In fact, universities charge similar fees to holders of EU passports as the citizens in that EU country. Nevertheless this only happens if the European Union national has lived in that particular EU country for more than 3 years.
The only disadvantage of the EU passport is that it does not offer certain rights like voting in a foreign EU country. You can only vote in your native EU country.