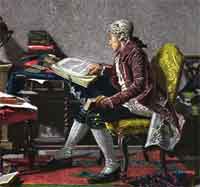 Benefits Of Ester-C
Ester-C is a vitamin C supplement that is manufactured using a distinctive water-based process in which vitamin C combines with calcium. Some formulations make use of other essential minerals apart form calcium. At the time of Ester-C manufacturing, extremely controlled quantities of vitamin C undergo some structural changes. These changes are similar to those occurring naturally inside the human body. As a result of these changes, a mixture constituting mineral ascorbates and metabolites of vitamin C is formed and is popularly known as Ester-C. This supplement contains vitamin C metabolites, such as threonate, in pre-formed state, ready to be absorbed by the body. In addition to this, Ester C is very beneficial or the body., a few of its benefits include:
Acts as an antioxidant.
The human body is a complex system of several biochemical and metabolic reactions that take place continuously inside the system. As a result of these reactions, several free radicals are produced. These, if left untreated, harm the living cells. Apart from these reactions, environmental pollution and other factors also contribute to the formation of free radicals. Ester C contains vitamin C that is readily absorbed by the body. It acts as an antioxidant that protects the cells from the harmful effects of free radicals and thus prevents the occurrence of several diseases.
Increased immunity round the clock.
Intake of Ester-C enhances the levels of vitamin C in the body for more than 24 hours. Ester C contains key metabolites like threonate, which is responsible for increased retention of Vitamin C in the cells. This results in an enhanced immunity and protection from the occurrence of many common diseases and disorders.
Gentle for the stomach.
Ester C supplements are non acidic in nature and are thus extremely gentle for the stomach.
Maintains health of tissues.
Vitamin C is essential for the manufacture and maintenance of collagen. It is a protein substance, which is the base of all connective tissues within the body including bones, skins teeth, and tendons. Vitamin C is also important for maintaining healthy joints. Lack of collagen causes the breakdown of blood capillaries, resulting in hemorrhage. Ester C maintains the health of tissues and prevents the occurrence of hemorrhage.
Easily absorbable.
The vitamin C present in Ester C is similar to that found in the body after its breakdown. Thus, it is readily absorbed by the body.
Improved eyesight.
Regular intake of Ester C helps to improve eyesight.
Although the supplement is extremely beneficial for the human health, people suffering from problems like high Oxalic Acid content in urine, Sickle Cell Anemia, Anemia due to deficiency of Pyruvate Kinase and G6PD should consult their physician before consuming this supplement.