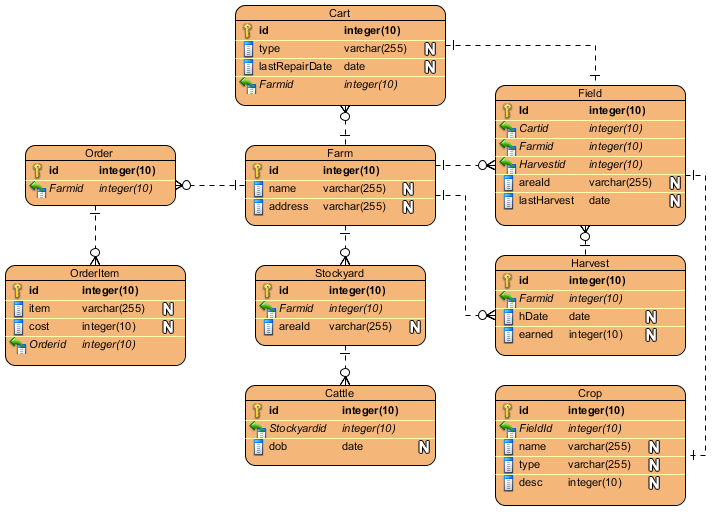 Benefits of ERD
ERD stands for Entity Relationship Diagram and it is basically a snapshot or summary of various data structures. ERD is designed to show the entities present in a database as well as the relationship between tables in that database. Learn the benefits of ERD use here below.
1. Visual representation
The foremost and most important ERD benefit is that it provides a visual representation of the design. It is normally crucial to have an ERD if you are looking to come up with an effective database design. This is because the patterns assist the designer in focusing on the way the database will primarily work with all the data flows and interactions. It is common to the ERD being used together with data flow diagrams so as to attain a better visual representation.
2. Effective communication
An ERD clearly communicates the key entities in a certain database and their relationship with each other. ERD normally uses symbols for representing three varying kinds of information. Diamonds are used for representing the relationships, ovals are usually used for representing attributes and boxes represent the entities. This allows a designer to effectively communicate what exactly the database will be like.
3. Simple to understand
ERD is easy to understand and simple to create. In effect, this design can be used to be shown to the representatives for both approval and confirmation. The representatives can also make their contributions to the design, allowing the possibilities of rectifying and enhancing the design.
4. High flexibility
The ERD model is quite flexible to use as other relationships can be derived easily from the already existing ones. This can be done using other relational tables and mathematical formulae.
The ERD thereby acts like the blueprint for the database and it allows the creation of an accurate design that reflects the needs of the project.