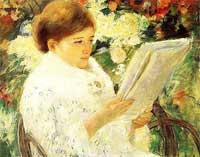 Benefits of EID
Eid-ul-Fitr is a special day for Muslims and is a transition from fasting to prayer. All Muslims have an opportunity to relax after the long hectic month of fasting. Eid signifies recurring festivity and happiness. It is celebrated with much fervor and enthusiasm by Muslims from different walks of life adorned in new clothes for the festivity.
1. Charity
A very essential aspect of Eid Ul Fitr is charity, where all Muslims have to share what they have with the needy. Charity was given in form of presents and gifts earlier on but now cash and food is given to the needy. After Eid, Muslims celebrated an important event called ''Eid Ul-Adha".
2. Joy and thanksgiving
Eid is a special day of prayer and thanksgiving. Muslims show their appreciation for the opportunities, strength and good health, which have been given to them by God. They have to perform good deeds and fulfill all the responsibilities of fasting. However, fasting on this day is believed to be unholy. It is a day that Muslims forget old grudges toward other men.
3. Forgiveness and resolutions
The festival is very important for faithful believers. It is a special day of happiness and rejoicing after a month of fasting. In addition to that, Muslims believe that it is a day of making resolution and forgetting past angers. However, the happiness is not because of the end of Ramadhan, but the satisfaction of completing an essential task successfully.
4. Unity and solidarity
Eid-Ul Fitr is a special day for Muslims who fasted during Ramadhan. The prayers and thanksgiving during Eid signify solidarity and unity among all Muslims all over the world. All Muslims are encouraged to wear perfume and put on good clothes to recite the prayers.
In a nutshell, Eid is a festive day that teaches Muslims the importance of patience, tolerance, and helping the needy.