Benefits Of Donating Blood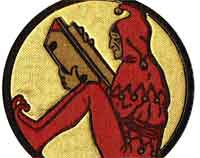 Benefits of Donating Blood
Donating blood not only helps save lives but also has evident benefits for donors. If you are a regular blood donor you can have a feeling that you played a role in saving someone else's life. You also know your blood type, iron levels, blood pressure and cholesterol level.
1. Reduces cardiovascular disease
While most people consider iron removal as unhealthy, this is not the case because accumulation of iron in your bloodstream is harmful. Excess iron can be harmful to your health as it makes you vulnerable to cardiovascular disease. Every time you donate blood, you have reduced risk of heart disease as it removes excess iron. However, if you still need some assurance that you may be loosing excess iron then you can donate blood after a one week wait period.
2. Test high blood pressure and cholesterol
Before you donate blood, you must go through a minor physical evaluation to check your blood pressure, temperature and iron levels. This can help check your vitals to ensure that you are in perfect health. During this checkup problems such as high iron levels can be identified.
3. Lowers cancer risk
According to studies conducted recently, the more you donate blood, the lesser risk you have of developing certain types of cancers. The study showed that blood donation has a hand in lowering one's risk to cancer of the lungs, throat and stomach.
4. Feel of gratification
The sense of satisfaction you get from donating blood is a great feeling. You get a chance to improve your health as well as the lives of others. Moreover, donating blood can help identify a disease or an infection.
Giving blood is the best thing you can ever do in your life as it helps in saving the lives of others. In addition to that, there are no known side effects associated with donating but you may feel a slight discomfort.
Benefits Of Donating Blood
Tweet
Do you think the article can be improved? Share Your Expertise