Benefits Of CHP
• Benefits > Science & Tech > Benefits Of CHP |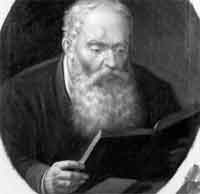 Benefits of CHP
Combined heat and power, commonly known as CHP is the use of both electricity (power) and usable heat. CHP systems typically use less energy than traditional systems such as power stations. Furthermore, it is an efficient technique of generating heat and power on site. Below are the reasons why CHP systems have become popular in the recent days.
1. Higher efficiency
Since it utilizes both waste heat and electricity (power), CHP systems are believed to have higher efficiency as compared to traditional methods of power generation. Additionally, CHP systems provide a viable preference for remote areas as they generate electricity on site, not to mention there are no transmission losses of any kind.
2. Reduces fuel consumption
CHP systems are very efficient when it comes to fuel consumption. It offers a sure means of reducing 'primary energy' or fuel consumption without affecting the reliability and quality of the energy. Consequently, it offers a cheaper means of producing renewable energy or low carbon.
3. Environmental benefits
As we strive to develop clean energy sources CHP systems have the ability to provide cost-effective CO2 emissions. However, the cost and scale of such savings will vary with regards to fuel, type, and scale used in the CHP plant, as well as the point of reference used for assessment.
4. Increases flexibility
CHP system typically offer reliability and flexibility with respect to energy supply used both locally and nationally. Additionally, it has the means to enhance and complement other techniques of energy production.
5. Lowers energy cost
With CHP systems, industries can enjoy reduced energy costs which in turn help to lower the cost of delivering services. This can play an essential role in improving the productivity of businesses and industries.
CHP systems require high maintenance costs when local installation is done. In fact, statistics show that the cost of maintenance is higher than the price of the fuel.
Benefits Of CHP
Tweet
Do you think the article can be improved? Share Your Expertise
Read more about : CHP, Combined heat and power, electricity, energy, generating, stations, traditional
Written by : Harri Daniel and updated on April 26, 2011