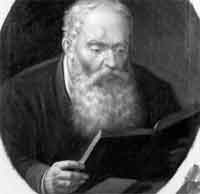 Benefits of Apartment Living
With the increasing number of foreclosed homes, more and more people are now going for apartment living. Living in an apartment has many benefits, although most people today are unwaveringly against renting. The following article explains the benefits of apartment living.

1. Luxury features
Most apartment complexes provide amenities for helping the occupants lead a much more relaxing life. These amenities include laundry services, swimming pools and safety by providing gated access. Apartment living is also beneficial in that there are fewer maintenance problems in comparison to living in your personal house. In your home, if there is a sink leak, door or window damages, you require taking care of these problems. However, these problems are normally taken care of by apartment management for those living in apartments. This saves you lots of hassle and lowers stress.

2. Freedom
Apartment living provides the occupants great freedom. For instance, if you are offered a lucrative job in another state, you can easily move without being worried about your 15 year mortgage. Furthermore, apartment living also provides single professions a great money savings opportunity as they do not need to use lots of money for buying their own homes. Actually, renting is less expensive in contrast with paying a huge mortgage each month.

3. Low risk
For people who own homes, the risks are very high if their finances crash. When they are unable to complete their mortgages, the lender normally has a huge leverage including the home. That does not mean that there are no consequences if an occupant cannot pay rent, however, the financial damage linked to losing a home is much greater as compared to an apartment eviction.
Even though certain apartments may have huge square footage, many of them have less in contrast with the average home. Furthermore, since an apartment is not your personal property, you do not have control of any changes made to the building.